HEAR O ISRAEL, THE LORD OUR GOD IS ONE...(Deut.6:4).
In the beginning God created the Heaven and the Earth (everything Above and everything Below; the Light and the Darkness; Day and Night; Life and Death; the Greater Light and the Lesser Light; and therefore...
GOOD AND EVIL
For when the time that we ought to be teachers, we have need that one teach us again what be the First Principles of the Oracles of God...(Hebrews 5:12).

I am the Lord, and beside me is none else. There is no God beside me. I form the Light, and create Darkness; I make Peace, I create Evil; I the Lord do all these things...(Isaiah 45:5-7).
__________
See, I have set before thee this day, Life and Good, and Death and Evil.

In that I commanded thee this day to love the Lord thy God (to love LIFE), to walk in His ways, and to keep His commandments and His statutes and His judgments, that thou mayest live and multiply: and the Lord thy God shall bless thee in the land (in the State of Mind) whither thou goest to possess it.

But if thine heart turn away, so that thou wilt not hear, but shall be drawn away, and worship other gods (as if there was some other god, or some other force, or some other power in the earth that is responsible for Evil), and serve them:

I denounce unto you this day, that ye shall surely perish, and that ye shall not prolong your days upon thee land, whither thou passest over Jordan to go to possess it...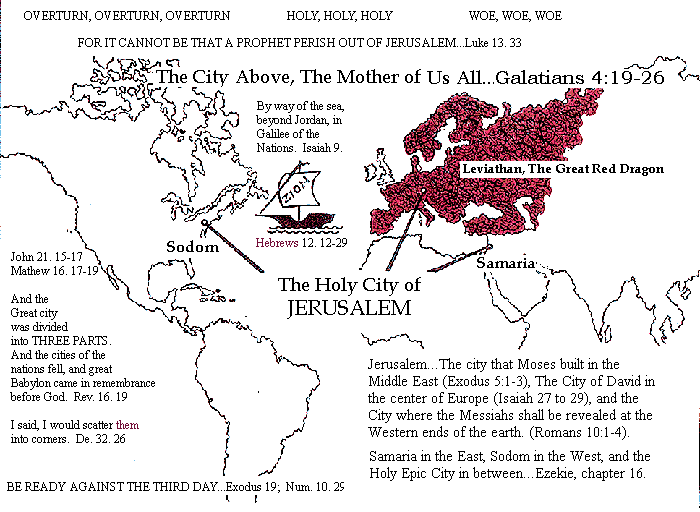 I call Heaven and Earth to record THIS DAY against you, that I have set before you Life and Death, blessing and cursing: THEREFORE CHOOSE LIFE (not War, not Killing or Killing back, not Death, but LIFE), that both thou and thy seed may live.

That thou mayest love the Lord thy God, and that thou mayest obey His voice (understand Revelation 10:1-7), and that thou mayest cleave unto Him: for He is thy Life, and the length of thy days; that thou mayest dwell in the land which the Lord sware unto thy fathers, to Abraham, Isaac, and to Jacob, to give them...(Deuteronomy 30:15-20).

THE LORD IS KNOWN BY THE JUDGMENTS THAT HE EXECUTETH... (Psalm 9:16).

Shall a trumpet be blown in the city, and the people be not afraid? shall there be evil in a city, and the Lord hath not done it?...(Amos 3:6).

Woe to them who say the Lord will do neither good nor evil...(Zephaniah 1:12).
__________
(Concerning the world wars of the 20th century): And they shall know that I am the Lord, and that I have not said in vain that I would do this evil unto them...(Ezekiel 6:10; Genesis 15:8-16).

(And concerning the events of our own time)God hath formed all things for Himself, even the wicked for the day of evil (even the wicked Iraqis for the evil Americans)...(Proverbs 16:4).

There be spirits created for vengeance, which in their fury lay on strong strokes; In the time of destruction they pour out their force and appease the wrath of Him that made them...(Ecclesiasticus 39:28).

He hath prepared for Himself the instruments of death...(Psalm 7:13); The sword to slay, dogs to tear, the fowls of heaven, and the beasts of the earth to devour and destroy...(Jeremiah 15:3).

The Face of the Lord is against them that do evil, to cut off the remembrance of them in the earth.

The righteous cry, and the Lord heareth, and delivereth them out of their troubles...

(And therefore) Evil shall slay the wicked (the evil Americans shall slay the wicked Iraqis...woe to them for obeying)...(Psalm 34:21).
__________
He maketh rich, He maketh poor...(1 Samuel 2:1-10)

Blessed are the poor, and the poor in heart...(The Beatitudes).

Woe to the rich...(James, chapter 5).

Be not rash with thy mouth, and let not thine heart be hasty to utter anything before God: for God is in heaven, and thou upon earth: therefore let thy words be few...

If thou seest the oppression of the poor, and violent perverting of judgment and justice...marvel not at the matter: for He that is higher than the highest regardeth; and there be higher than they...(Ecclesiastes 5:1-14).
__________
Woe to them that devise iniquity, and work evil upon their beds; when the morning is light they practice it because it is in the power of their hand,

And they covet fields and take them by violence, and houses, and they take them away, so they oppress a man and his house, even a man and his heritage...

Therefore, thus saith the Lord, Behold, against this family do I devise an evil, from which ye shall not remove your necks; neither shall ye go haughtily; for the time is evil...(Micah 2:1-3).

I will come up in the midst of thee, in a moment,and consume thee...(Ex.33:5).
__________
Behold, saith the Lord, I will bring plagues upon the world, the sword, famine, death and destruction, for wickedness has exceedingly polluted the earth, and their hateful works are fulfilled...(2 Esdras 15:5,6).

For a Fire is kindled in mine anger, and shall burn unto the lowest hell, and shall consume the earth with her increase, and set on fire the foundations of the mountains...(Deuteronomy 32:22).
__________
See now that I, even I, am He, and there is no god with me: I kill, and I make alive; I wound, and I heal: neither is there any that can deliver out of my Hand.

For I lift up my Hand to heaven, and say, I live forever...(Deut.32:35-40; Daniel 12:7; Revelation 10:5,6).
Think of the entire 20th century...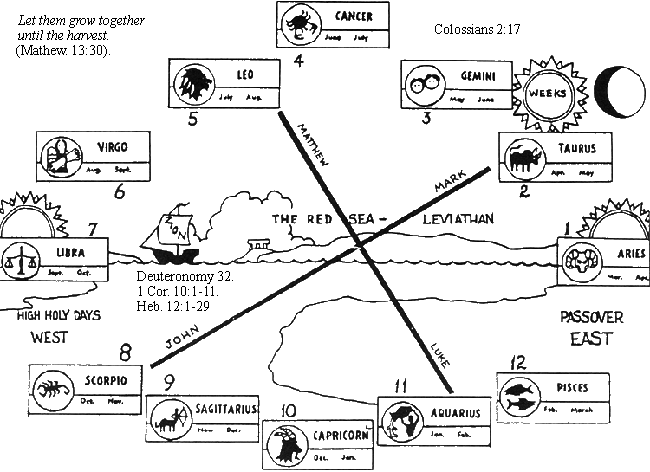 Exodus, chapters 19 and 20; Ex. 23:20-33; 24:8-10...(KJV).
Woe unto you that desire the day of the Lord! to what end is it for you? the day of the Lord is darkness, and not light.

As if a man did flee from a lion, and bear met him; or went into the house, and leaned his hand upon the wall, and a serpent bit him.

Shall not the day of the Lord be darkness, and not light? even very dark, and no brightness in it?...(Amos 5:18-20).

(Still) Did ever people hear the voice of God speaking out of the midst of the Fire, as thou hast heard, and live?

Or hath God assayed to go and take Him a nation from the midst of another nation (as God is about to again), BY TEMPTATIONS (understand Revelation 3:10), BY SIGNS, AND BY WONDERS, AND BY WAR, AND BY A MIGHTY HAND, AND BY A STRETCHED OUT ARM, AND BY GREAT TERRORS, according to all that the Lord thy God did for you in Egypt before your eyes?

Unto thee it was shewed, that thou mightest know that the Lord He is God: there is none else beside Him...(Deuteronomy 4:32-39).

For this reason have I even raised up Pharaoh, to demonstrate my great power in him (by demonstrating to the world who Pharaoh is, and then by demonstrating to the world the manner in which I rise up against him)...(Romans 9:17).
THE WORLD TRADE CENTER?

Then the earth shook and trembled; the foundations also of the hills moved and were shaken, because He was wroth.

Then went a smoke out of His nostrils, and a Fire out of His mouth devoured: coals were kindled by it.

He bowed the heavens also, and came down: and Darkness was under His feet

AND HE RODE UPON A CHERUB, AND DID FLY: YEA HE DID FLY UPON THE WINGS OF THE WIND...(Psalm 18:6-10).

And there shall be upon every high mountain (every great nation), and upon every high hill, rivers and streams of waters in the day of the great slaughter, when the towers fall...(Isaiah 30:25).
__________
Therefore speak I unto them in parables: because they seeing see not; and hearing they hear not, neither do they understand.

And in them is fulfilled the prophecy of Isaiah, which saith, By hearing ye shall hear, and shall not understand; and seeing ye shall see, and not perceive:

For this people's heart is waxed gross, and their ears are dull of hearing, and their eyes they have closed; lest at any time they should see with their eyes, and hear with their ears, and should understand with their heart, and should be converted, and I should heal them...(Matthew 13:12-15).

And for this cause God shall send them strong delusion, that they should believe a lie:

That they all might be damned who believe not the truth, but had pleasure in unrighteousness...(2 Thessalonians 2:11,12).
__________
The way of the wicked is darkness, they know not at what they stumble...(Proverbs 4:19).

And the harp, and the viol, the tabret, and pipe, and wine, are in their their feasts: but they regard not the work of the Lord, neither consider the operation of His Hands.

Therefore my people are gone into captivity, BECAUSE THEY HAVE NO KNOWLEDGE: and their honorable men are famished, and their multitude dried up with thirst...

Woe unto them that draw iniquity with cords of vanity, and sin as it were a cart rope::

That say, Let Him make speed, and hasten His work, that we may see it; and let the counsel of the Holy One of Israel draw nigh and come, that we may know it!

WOE TO THEM THAT CALL EVIL GOOD, AND GOOD EVIL; THAT PUT DARKNESS FOR LIGHT, AND LIGHT FOR DARKNESS; THAT PUT BITTER FOR SWEET, AND SWEET FOR BITTER!

WOE TO THEM THAT ARE WISE IN THEIR OWN EYES, AND PRUDENT IN THEIR OWN SIGHT!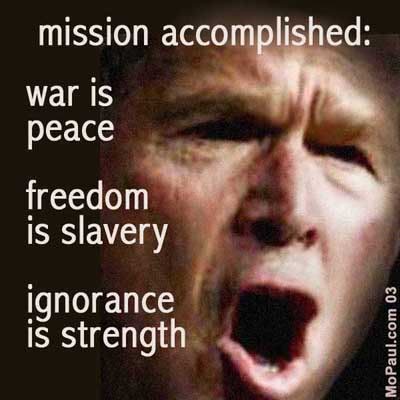 WOE UNTO THEM THAT ARE MIGHTY TO DRINK WINE, AND MEN OF STRENGTH TO MINGLE STRONG DRINK:

WHICH JUSTIFY THE WICKED FOR REWARD, AND TAKE AWAY THE RIGHTEOUSNESS OF THE RIGHTEOUS FROM HIM.

Therefore as the Fire devoureth the stubble, and the Flame consumeth the chaff, so their Root shall be as rottenness, and their blossom shall go up as the dust: because they have cast away the Law of the Lord of hosts, and despised the Holy One of Israel...(Isaiah 5:12-24).
__________
Oh that we would consider our latter end...(Deut.32: 29).

It is a fearful thing to fall into the hands of the Living God...(Hebrews 10:31).

For horrible is the end of the unrighteous generation...(Wisdom of Solomon 3:19).

Do no evil and shall no harm come to thee...(Ecclesiasticus 7:1-3; Ezekiel 33).
__________
Therefore it shall come to pass, that as all good things are come upon you; so shall the Lord bring upon you all evil things, until He hath destroyed you from the good land which the Lord hath given you...(Joshua 23:15, 20).
THE CURSE
I set before thee a blessing and a curse...(Deuteronomy 11:26).

The curse causless shall not come...(Prov. 26:2).

The earth is defiled and the curse is poured out...(Isaiah 24:1-6).

This people that knoweth not the law are cursed...(John 7:49).

Yea, all Israel have transgressed the law, even by departing, that they may not obey thy voice. Therefore the curse is poured out upon us; and the oath that is written in the law of Moses...because we have sinned against Thee...(Dan. 9:11,12).

Leviticus 26; Deut.28:1-68; Deut.29 to 32; Ezekiel 22:24-31.
The star called Wormwood...(Revelation 8:10,11).
Thus saith the Lord...I will feed them, even this people with wormwood, and give them the waters of gall to drink...(Jeremiah 9:15).

For the lips of a strange woman (that Church whose doors are wide open to the great men, to the capitalists and warriors of this age) drop as a honeycomb, and her mouth (her words) is smoother than oil.

But her end is bitter than wormwood, sharp as a two-edged sword.

Her Feet go down to death: her steps take hold on hell...(Prov.5:1-11).

And I will kill her children with death, and all the churches will know that I am He which searchest the reins and the hearts, and I will give everyone according to their works...(Revelation 2:23).
__________
And say not, His mercy is great; He will be pacified for the multitude of my sins, for mercy AND wrath come from Him...(Ecclesiasticus 5:6).

With Him is strength and wisdom: the deceived and the deceiver are His...(Job 12:16).
__________
In the Day that I visit, I will visit their sins upon them...(Exodus 32:34).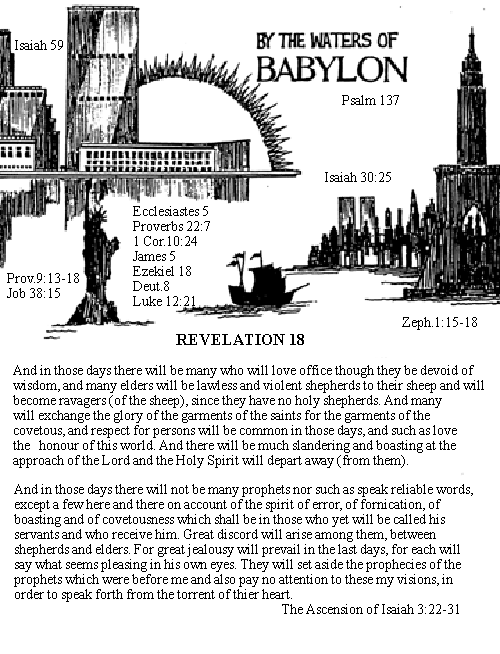 IN THE LATTER DAYS YE SHALL CONSIDER IT PERFECTLY... (Jeremiah 23:20).

Acts 13:38-41, Habakkuk chapter 1...(KJV).