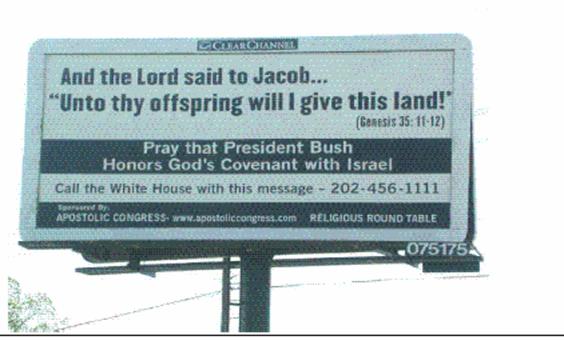 "And I will choose their delusions"...(Isaiah 66:1-4; 2 Thessalonians 2:1-12; The Book of Jude...KJV).

AMERICANS FOR A SAFE ISRAEL/AFSI
1623 Third Ave., Suite 205, New York, N.Y. 10128
Tel: 212-828-2424; Fax: 212-828-1717
Email: afsi@rcn.com; Website: www.afsi.org
Contact: Helen Freedman, Executive Director; April 30, 2003
ONE-STATE SOLUTION CAMPAIGN
As part of the Committee For a One-State Solution, AFSI has created this billboard and bumper sticker campaign in order to halt the "Road Map." Please read the enclosed and contact AFSI to learn how you can help promote this effort.
COMMITTEE FOR A ONE-STATE SOLUTION
GARY L. BAUER
American Values
2800 Shirlington Road, Arlington, Virginia 22206
703-671-9700
E.E. "ED" McATEER
Religious Roundtable
5911 Brierdale Ave., Memphis, Tenn. 38120
901-685-6542
PASTOR R. UPTON
Apostolic Congress
P.O. Box 2175, Clarksville, Tenn. 37042
931-206-4328
HERBERT ZWEIBON
Americans For a Safe Israel
1623 Third Ave. New York, N.Y. 10128
212-828-2424
April 15, 2003
Contact: E.E. Ed McAteer or Pastor Robert Upton
The Religious Roundtable and the Apostolic Congress are sponsoring a grassroots campaign in support of Israel. Their respective leaders, Chairman Edward E. McAteer and Executive Director Pastor Robert Upton are helping spearhead an effort to assist Israel at this crucial moment in history. The group leads a billboard campaign that petitions President Bush to honor God's covenant with Abraham, Isaac, and Jacob. The campaign reflects the growing concern within the Christian community that the "road map" for "peace" - introduced by the U.S. in conjunction with the European Union, Russia and the U.N. - will dictate the surrender of biblical lands promised to Israel - an affront to all believers.
Thousands of bumper stickers have been sent out nationwide to communities asking that Americans pray that President Bush honor God's covenant with Israel. The billboard campaign delivers the same message and quotes from scripture; "And the Lord said to Jacob.. 'Unto you will I give this land!" (Genesis 35:11-12)
The billboards ask that people contact the White House at 202-456-1111 and provides the web site for the Apostolic Congress - www.apostoliccongress.com . These billboards will be appearing shortly in your locales as part of a national campaign, and the bumper stickers continue to be distributed. YOU CAN HELP TO OFFSET THE COST OF THESE BILLBOARDS BY SENDING A TAX-DEDUCTIBLE DONATION TO AFSI, 1623 Third Ave., Suite 205, New York, N.Y. 10128, or calling them with your Visa charge - 212-828-2424.
UPDATE
The One State Solution billboard campaign (http://www.afsi.org/) is expanding. To date, there are billboards in the following locations: Colorado Springs and Pueblo, Colorado; Chattanooga and Memphis Tennessee; Fort Smith and Little Rock, Arkansas; Hannibal, Mexico, Hermann, and Joplin, Missouri; Forsyth, N. Stockbridge, Griffith, Villa Rica, Athens and Gainesville, Georgia; Waco, San Antonio, and McGregor Texas; Roanoke and Lynchburg, Virginia; Bridgeport, West Virginia; and Baltimore, Maryland. AFSI has gotten positive feedback, requests for bumper stickers, and financial and promotional support from around the country. Please support the campaign against the "road map."
Instead of listening to the voices of the prophets of Ba'al in our time, understand the parable of the Fig Tree (Matthew 24:32-34; 21:18-22), and the historic and theological implications of God's words to Moses:
And let them make me a sanctuary; that I may dwell among them.

According to all that I shew thee, after the pattern of the tabernacle, and after the pattern of the instruments thereof,even so shall ye make it...(Exodus 25:8,9).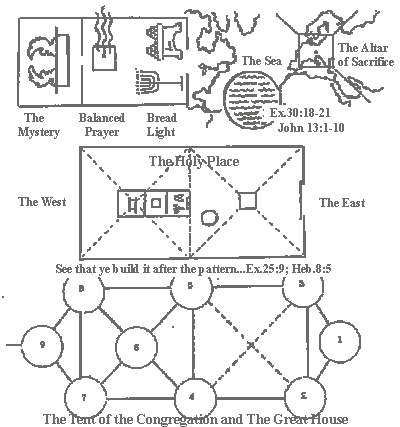 Enlarge the place of thy tent, and let them stretch forth the curtains of thine habitations: spare not, lengthen thy cords, and strengthen thy stakes.

For thou shalt break forth on the Right hand and on the Left; and thy seed shall inherit the Gentiles, and make the desolate cities to be inhabited...(Isaiah 54:2,3).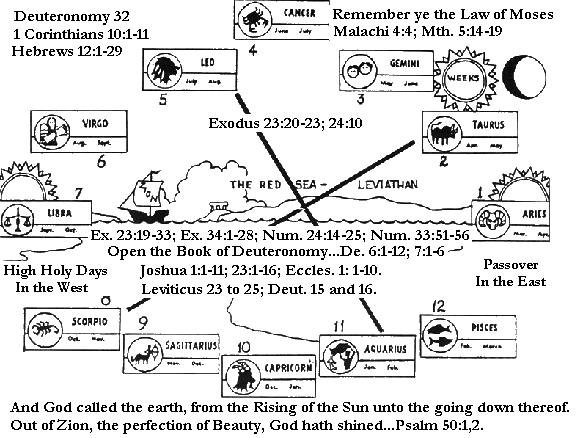 THE TRUE ROAD MAP

Moses went up AND Joshua...(Exodus 24:12-18; 31:13-18; 32:15-26; 33:11; Deuteronomy 1:38).
And the Lord magnified Joshua...(Joshua 4:1-14)

"This land," the Body.
And God said unto him, Thy name is Jacob: thy name shall not be called any more Jacob, but Israel shall be thy name: and he called his name Israel.

And God said unto him, I am God Almighty: be fruitful and multiply; a nation and a company of nations shall be of thee, and kings shall come out of thy loins.

And the Land which I gave Abraham and Isaac, to thee will I give it, AND TO THY SEED AFTER THEE WILL I GIVE THIS LAND...(Genesis 35:10-12).
The only piece of real estate on earth that the children of Light are permitted to rule over with authority is the earth/land of their very own existence, their own bodies. This is the Mystery of the Body of Christ-Joshua. The only Temple that God will ever dwell in on earth is the Temple of the Human Heart. This is the Mystery of the Tree of Life, the True Temple of God. All other structures will be thrown down.
Where is the House that ye build me, and where is the place of my rest?...(Isaiah 66:2; Mth. 24...KJV)...
It is definitely not in the Middle East. Why else did God go to all the historic trouble to throw that place down at the hands of the Romans two thousand years ago? And, because of the sins of Ephraim (Open the Book of the prophet Hosea), God is now engaged in the (terrible) process of destroying it again.
Nevertheless, the Foundation of God standeth sure, having this seal, The Lord knoweth them that are His. And let everyone that nameth the name of Christ depart from iniquity.

But in the Great House there are not only vessels of gold and of silver, but also of wood and of earth; and some to honour, and some to dishonour.

If a man, therefore purge himself from these, he shall be a vessel unto honour, sanctified and meet for the master's use, and prepared unto every good work...(2 Timothy 2:19-21).
THE TEMPLE, 40 AND 6 YEARS IN BUILDING....(John 2:20)
ADAM (1 + 4 + 1 + 40) = 46.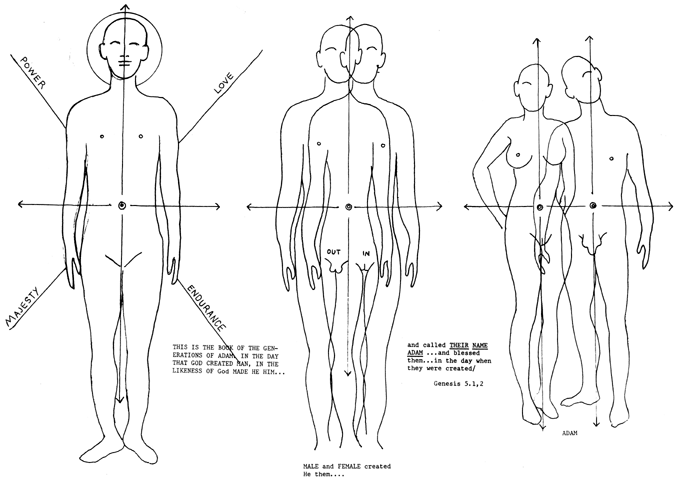 23 Chromosomes from the Female, 23 from the Male. 46 in all...(Genesis 5:1,2).
KNOW YE NOT THAT YE ARE THE TEMPLE OF GOD, AND THAT THE SPIRIT OF GOD DWELLETH IN YOU?

If any man shall defile the temple of God, him shall God destroy; for the temple of God is holy, which temple ye are...(1 Corinthians 3:16,17).
__________
Know ye not that your bodies are the members of Christ? shall I then take the members of Christ, and make them members of a harlot (Revelation 17:1-7)? God forbid...

What? know ye not that your body is the Temple of the Holy Ghost (the Great Mystery) which is in you, which ye have of God and not of your own?...(1 Corinthians 6:19-20; John 2:18-21).
__________
Now therefore ye are no more strangers and foreigners, but fellow citizens with the saints, and of the household of God;

And are built upon the Foundation of the apostles and prophets, Jesus Christ (Hesus-Crishna) himself being the chief corner stone;

In whom the all the building fitly framed together groweth unto a Holy Temple in the Lord:

In whom ye also are builded together for an habitation of God through the Spirit...(Ephesians 2:14-22; 2 Corinthians 6:16).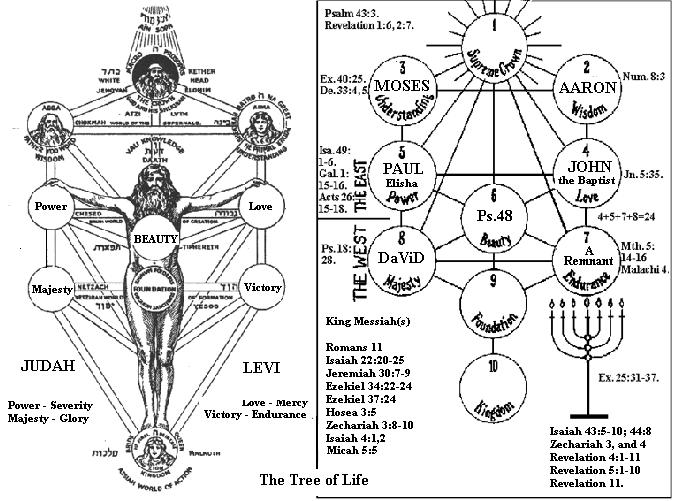 Ye also, as lively stones, are built up a spiritual house, an holy priesthood, to offer up spiritual sacrifices, acceptable to God by Jesus Christ.

Wherefore also it is contained in the scripture, Behold, I lay in Sion a chief corner stone, elect, precious: and he that believeth on him shall not be confounded.

Unto you therefore which believe he is precious: but unto them which be disobedient, the stone which the builders disallowed, the same is made head of the corner,

And a stone of stumbling, and a rock of offense, even to them which stumble at the word, being disobedient: whereunto they were also appointed.

But ye are a chosen generation, a royal priesthood, AN HOLY NATION, a peculiar people; that ye should shew forth the praises of Him who hath called you out of darkness into His marvellous Light...(1 Peter 2:1-9; Joshua 4:1-14).
__________
For we know that if our earthly house of this tabernacle were dissolved, we have a building of God, an House not made with hands, eternal in the heavens...(2 Corinthians 5:1).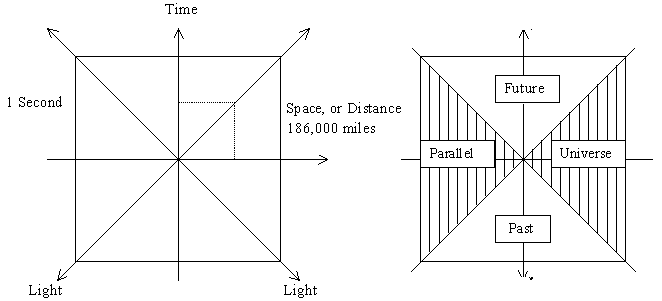 THE TRUE PROMISED LAND (THE PURE LAND).
One thing that I have desired of the Lord, that will I seek after, that I might dwell in the House of the Lord all the days of my life, to behold the Beauty of the Lord, and to inquire in His Temple...(Psalm 27:4).
On earth below, however...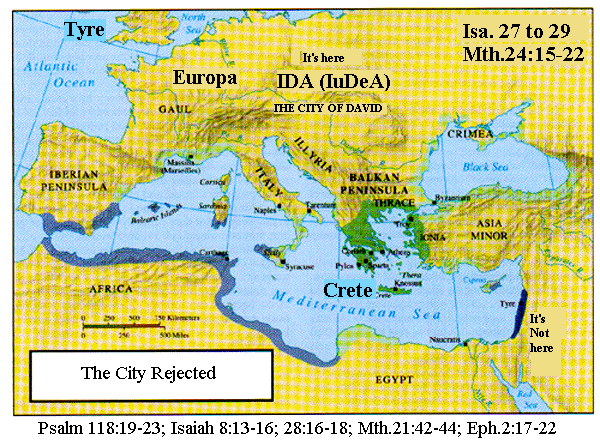 Great is the Lord, and greatly to be praised in the City of our God, in the mountain of His holiness.

Beautiful for situation, the joy of the whole earth, is Mount Zion, on the sides of the North, the city of the Great King...(Psalm 48:1,2).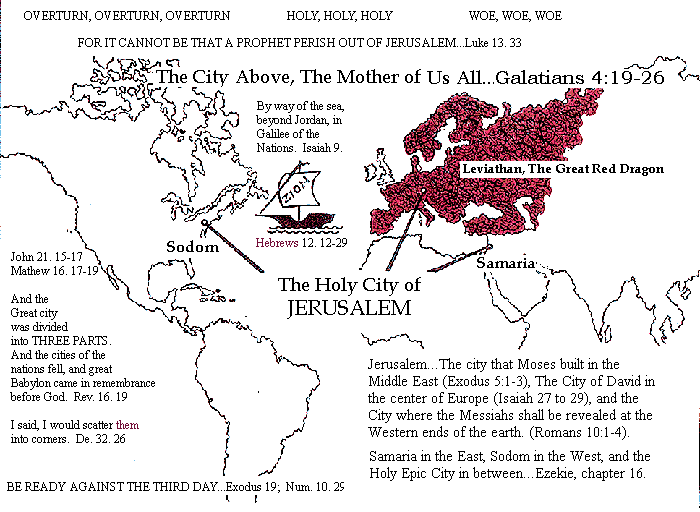 Thus saith the Lord, Keep ye judgment, and do justice; for my salvation is near to come, and my righteousness to be revealed.

Blessed is the man that doeth this, and the son of man that layeth hold on it; that keepeth the sabbath (the great meaning of things) from polluting it, and keepeth his hand from doing any evil...

Even them will I bring to my holy mountain, and make them joyful in my house of prayer: their burnt offering and sacrifices shall be acceptable upon mine altar; for mine house shall be called a House of Prayer for all people...(Isaiah 56:1-7).
"BUT YE HAVE MADE IT A DEN OF THIEVES...(Luke 19:41-46).
Until I went into the sanctuary of God; then understood I their end...

As a dream when one awaketh; so, O Lord, when thou awakest, thou shalt despise their image...(Psalm 73:17-20).

Lift up thy Feet unto the perpetual desolations; even all that the enemy hath done wickedly in the sanctuary.

Thine enemies roar in the midst of thy congregations; they set up their ensigns for signs...(Psalm 74:1-4).

O God, the heathen are come into thine inheritance; thy Holy Temple have they defiled; they have laid Jerusalem on heaps...(Psalm 79).
__________
Let no man deceive you by any means: for that day shall not come, except there come a Falling Away first, and that man of sin be revealed, the son of perdition;

Who opposeth and exalteth himself above all that is called God, or that is worshipped; so that he as God sitteth in the temple of God, shewing himself that he is God.

Remember ye not, that, when I was yet with you, I told you of these things?

And now ye know what withholdeth that he might be revealed in his time.

For the Mystery of Iniquity doth already work: only he that now letteth will let, until he be taken out of the way.

And then shall that Wicked be revealed, whom the Lord shall consume with the spirit of His mouth, and shall destroy with the brightness of His coming:

Even him whose coming is after the working of Satan with all power and signs and lying wonders,

And with all deceivableness of unrighteousness in them that perish; because they received not the love of the truth, that they might be saved.

And for this cause God shall send them strong delusion, that they should believe a lie:

That they all might be damned who believe not the truth, but had pleasure in unrighteousness...(2 Thessalonians 2:1-12).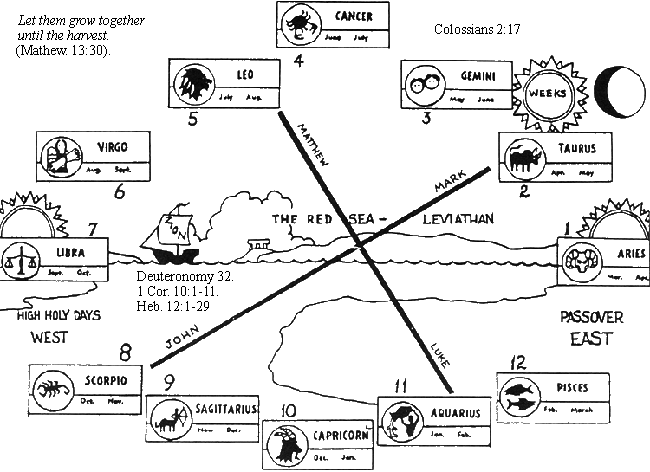 Hebrews 6:1-8; 2 Peter 2...(KJV).
THE GREAT FALLING AWAY
The Christian Freedom Foundation
"In April 1976, Sojourners, a progressive evangelical magazine, published a report on a series of secret meetings convened by key Christian Right leaders in 1974 and 1975. Sojourners traced the rise of the New Christian Right to the 1974 formation of Third Century Publishers, established for the purpose of promoting books and study guides designed to link a comprehensive conservative political agenda with born-again Christianity." A meeting in 1974 convened to solidify the financial base for Third Century Publishers, was convened by Arizona Congressman John Conlan and Bill Bright, president of Campus Crusade for Christ, with attendees including 20-25. The initial publications "were directed at manipulating Christians to accept political action as part of Christian thought." In 1975 a meeting was convened by Bright and Conlan to "train regional director in Third Century's strategy to gradually take positions of leadership with the government." Conlan told regional directors that Bill Bright would be working behind the scenes with his Christian business contacts to secure financing. They realized they needed a tax-exempt foundation that could receive donations for the work of the "for-profit" Third Century. "They approached and eventually took over the Christian Freedom Foundation, started in the 1950s to promote conservative economics," which was in financial trouble in the 1970's. "Eventually Christian Freedom Foundation hired [CNP's] Ed McAteer as director..." [Spiritual Warfare: The Politics of the Religious Right, p.49-50, Sara Diamond, South End Press, Boston, MA]
The Christian Freedom Foundation backers, "... included [CNP's ]Richard DeVos (AMWAY Corp), Art DeMoss (National Liberty Corp), Arizona Congressman John Conlan, and [CNP's] Ed McAteer, CFF's field director at the time, later field director for the Conservative Caucus, and now head of the Religious Roundtable.... Richard DeVos and John Conlan took control of the Christian Freedom Foundation in 1975. Under this leadership, the foundation became the nonprofit, tax-exempt administrative hub of their political efforts to election Christians to politics..." [http://www.pir.org/gw/ Group: Campus Crusade for Christ (Alfa y Omega) File Name: ccfc.txt]
" A major transition in the religious right occurred in 1975. Richard M. DeVos, the president of Amway Corporation and, from early 1981until mid -1982, finance chairman of the Republican National Committee, and a group of conservative businessmen including [CNP's] John Talcott of Ocean Spray Cranberries and Art De Moss, board chairman of the National Liberty Insurance Corporation, took control of the tax-exempt Christian Freedom Foundation. (J. Howard Pew started the foundation in 1950 with a grant of $50,000. During the 1960's, the various Pew trusts contributed more than $2 million to CFF. In 1974, the Pew Freedom Trust contributed $300,000. DeVos, who, according to Thomas B. Mechling, has functioned for years as "the quiet Godfather and financial angel of the Religious Right Movement," contributed $25,000 to CFF in 1974.) Their purpose, apparently, was to use the foundation's tax-exempt status to further religious right organizing efforts and to channel funds into Third Century Publishers. Third Century puts out One Nation Under God, which provides a political rationale for the religious right...Art De Moss admitted publicly that the purpose of CFF was to elect Christian conservatives to Congress in 1976: "The vision is to rebuild the foundations of the Republic as it was when first founded--a 'Christian Republic.' We must return to the faith of our fathers." [Saloma, p. 53-54]
Richard DeVos -Co- Founder of the Amway Corporation in 1959, he has been on the CNP Executive Committee (1984-85); CNP Senior Executive Committee & Past President (1986-88 &1990-93), and Board of Governors for 1996 and 1998. DeVos served as Chairman's Council of the Conservative Caucus. Raised in the the Christian Reformed Church, he is a graduate of Grand Rapids Christian High School and attended Calvin College in Grand Rapids. He served in the United States Air Force from 1944 to 1946. He serves as Chairman of Gospel Films, is a board member and founding Chairman for the National Organization on Disability, President of the Grand Valley State University Foundation, and a board member of Butterworth Health Corporation.
A Biography from the 2000 Templeton Prize for Progress in Religion, where Mr. DeVos is listed as a judge, http://www.templeton.org/prize/pkjudges.asp >states "Mr Rich DeVos is the Co-Founder of Amway Corporation, one of the world's largest direct selling companies, and the owner of the Orlando Magic NBA basketball team. He also is a best-selling author and highly regarded motivational speaker. His books are Believe! and Compassionate Capitalism, and his recorded talk, Selling America, received the Alexander Hamilton Award for Economic Education from the Freedoms Foundation. He has earned numerous awards and honors, including the Horatio Alger Award, the Edison Award from the American Marketing Association, the Salvation Army's William Booth Award, the Socially Responsible Entrepreneur of the Year award, and is a 1998 inductee in the Forbes/Junior Achievement Business Hall of Fame. ...."
He is on the Board of Directors of Robert Schuller Ministries, past Co-chairman of Gerald R. Ford Foundation, served as Co-chairman of the Mutual Broadcasting Corporation. He is also helped fund Council of Trustees, Freedom Foundation and is a:
Fellow, World Fellowship for the Duke of Edinburgh's Award.
Member, Newcomen Society.
Past Board Director, Spectrum Health.
Past Finance Chairman, Republican National Committee.
United Nations Environment Programme Achievement Award, recipient on behalf of Amway - 1989. Amway also sponsored an "Earth Teacher" award that included a free trip to the U.N. to participate in the United Nations Enviromental Programme (UNEP) Global Youth Forum. Amway also was a sponsor of the U.N. Earth Summit--which brought the Earth Charter.
In an undated Amway brochure titled 3 Decades of Caring: AMWAY, Amway announced that it had launched "a new, five year corporate sponsorship: the Aspen Global Change Institute-which is John Denver's initiative. Amway's partners in the project included the National Aeronautics and Space Administration (NASA), the United Nations Environment Programme, and the Windstar (John Denver) Foundation."
"In the last election, Amway gave more to the GOP than any other company, including an unprecedented $2.5 million in soft money. DeVos and his wife Helen are also major contributors to Newt Gingrich and GOPAC...In 1989, the company spent a jaw-dropping $38.1 million to settle a suit by Canada's trade office that accused the company of undervaluing merchandise to escape customs duties. This topped a $25 million fine from the province of Ontario in 1983, after Amway pleaded guilty to criminal fraud..." [Mojo >www.motherjones.com/coinop_congress/96mojo_400/devos.html]
In the book, Amway Motivational Organizations: Behind the Smoke and Mirrors, by Ruth Carter we read of Amway's alliances and lawsuits. "....in the pro-Amway camp are well-known Republican politicians, including Ronald Reagan, George Bush, George W. Bush, Oliver North, Newt Gingrich, Woody Jenkins and Sue Myrick. Conservative Christian leaders James Dobson, and formerly Jim and Tammi Bakker have been staunchly pro-Amway, and claim friendships with Amway founders and high-level distributors. Jerry Falwell, who receives massive donations from Amway leaders, has recently issued statements on the internet, and through Amway's voice messaging system, supporting Amway against its critics. Author Charles Paul Conn, president of Lee College, a small Christian college in Cleveland, Tennessee, has written six books about the Amway business, and was a favored speaker at Amway conventions for a number of years; and a number of entertainers and motivational speakers support the Amway business.."...
Ed McAteer ~ [See; CNP articles] A former executive for Colgate-Palmolive, Ed took the role of director of the Christian Freedom Foundation upon his retirement. In 1979, he founded and was president of the Religious Roundtable Council of 56 , "a coalition of conservative business, military, political, and religious leaders working together to bring Biblical principles into public policy. The Roundtable, in its efforts to influence government, works to politicize the millions of people in the U.S. who believe in "traditional, family-based Christian values." He is also a member of the Boards of Kim Wickes Ministries (past member of the Roundtable), Wycliffe Bible Associates, and All India Prayer Fellowship. He has been a National Field Director of the Conservative Caucus and also a member of the Editorial board of the Christian Inquirer. In 1975 McAteer was an official delegate to the Global Congress on World Evangelism in Lausanne, Switzerland. McAteer is listed in the 1982 Council of National Policy (CNP) as being on the Board of Governors. By 1983 he was on the boards of the Gideons, Teen Challenge, Bill Glass Evangelistic Association, the All-Indian Prayer Fellowship, and the Asian Evangelistic Fellowship. McAteer, a press contact for the Moral Majority, along with Howard Phillips , Richard Viguerie, and Paul Weyrich, helped Jerry Falwell start the Moral Majority. [http://www.pir.org/gw/rrt.txt Group: Religious Roundtable; Interhemispheric Resource Center]
The Religious Roundtable: "...In its statement of purpose the Religious Roundtable lists its activities as: National Affairs Briefings, national leadership seminars, rallies, media appearances, personal appearances, and the distribution of cassette tapes....The Religious Roundtable holds an annual prayer breakfast to "pray for America." Among the speakers at the February 1989 breakfast were Lt. Col. Oliver North, Ret., Dr. Ben Armstrong of the National Religious Broadcasters, Philippine Ambassador to the United Nations....In 1987 the Roundtable initiated "Mid-South Viewpoint," its first radio program. Guests on the inaugural program were presidential candidate Pat Robertson, High Frontier president General Daniel O. Graham (ret.), and Eagle forum president Phyllis Schlafly....The Roundtable sponsored a "Patriot Rally" in support of Lt. Col. Oliver North in July of 1987. Presidential assistant for policy development Gary Bauer was the featured speaker." See: CNP Joint Projects
Sojourners Magazine is found at http://www.sojo.net/home/magazine/index.cfm > Sojo Net is their web site presence. http://www.sojo.net/home/about_us/index.cfm
Their History from their site, states: Sojourners ministries grew out of the Sojourners Community, located in Southern Columbia Heights, an inner-city neighborhood in Washington, D.C. The community began at Trinity Evangelical Divinity School in Deerfield, Illinois, in the early 1970s when a handful of students began meeting to discuss the relationship between their faith and political issues, particularly the Vietnam War. In 1971, the group decided to create a publication that would express their convictions and test whether other people of faith had similar beliefs. What emerged was an evangelical publication committed to social justice and peace: The Post-American....Sojourners office building houses Sojourners magazine and Call to Renewal, a network of people, churches, and organizations working to overcome poverty. We have provided leadership and support over the years to various other activities including Witness for Peace, the Pledge of Resistance, the Nuclear Weapons Freeze Campaign, the Free South Africa movement." http://www.sojo.net/home/about_us/index.cfm/action/history.html
Another source records this about the Sojourners group: "Since 1974 a communal group of 25-35 activists have combined left- liberal, pacifist political activity with a strong dose of evangelical Christianity. In addition to publishing "Sojourners," they were also behind the "Witness for Peace" program in Nicaragua. Sojourners" began as the People's Christian Coalition in Chicago (1971-1973), which published "Post-American" before moving to Washington. They described themselves as a "chief-less" tribe of "university strike leaders, seminarians, whites, blacks, college students, professors and artists." It was a cross between the Jesus Movement and the New Left, with the Bible preferred over Marx." http://www.pir.org/cgi-bin/nbonlin1.cgi/FZ
Call to Renewal > http://www.calltorenewal.com> is another ecumenical venture that incorporates politics and the reconstruction of society in it's mission. In their History of the movement, "...The ideological polarization of the churches will not contribute to the spiritual discernment of politics the country most needs. Inflamed rhetoric and name calling is no substitute for real and prayerful dialogue between different constituencies with legitimate concerns and a gospel of love which can bring people together. We are Evangelical voices who seek a biblical approach to politics, not an ideological agenda. We are Catholic voices who assert our own church's social teachings as a vital alternative to both the Left and the Right. We are Orthodox voices who have long stressed the role of spirituality in nurturing culture. We are African American, Latino, white, Asian, and Native American church voices whose commitment to personal faith and social justice leads us to visions of transformation beyond both political parties. We are voices from all the Protestant churches who feel represented neither by old religious liberalism nor new right fundamentalism.
...Politics cannot solve all our problems. Spiritual renewal will be required-of our personal values and communal virtues, of our religious congregations and neighborhood organizations, of our educational institutions and economic enterprises. But genuine spiritual renewal must not be self-righteous or mean-spirited. And spiritual sensitivity must replace ideological predictability as the touchstone of religion in politics. Our definitions of politics must be widened to include new solutions and leadership. In particular, new community-based and value-centered solutions must be found to our seemingly intractable problems. The wall between "public" and "private" solutions must come down in favor of new partnerships and configurations that involve everyone. And our religious communities must become meeting places and experimentation grounds where those new solutions are shaped and carried out in partnership with other cultural, economic, and political institutions..."
Just some of the Initiating Endorsers and Members of "Cry For Renewal" include the following:
NATHAN O. BAXTER, Dean, Washington National Cathedral
DAVID BECKMAN, president, Bread for the World
SCOTT W. BOLINDER, Zondervan Publishing House
MANFRED BRAUCH, president, Eastern Baptist Theological Seminary
VERY REV. GERALD L. BROWN SS, president, Catholic Conference of Major Superiors of Men's Institutes
RT. REV. EDMOND L. BROWNING, presiding bishop, Episcopal Church
CALVIN O. BUTTS III, Abyssinian Baptist Church
MARGARET CAFFERTY PBVM, executive or, Leadership Conference of Women Religious
JOAN BROWN CAMPBELL, general secretary, National Council of Churches
TONY CAMPOLO, evangelical author and preacher
JAMES H. COSTEN, Interdenominational Theological Center
WILLIAM DYRNESS, Fuller Theological Seminary
MARIAN WRIGHT EDELMAN, founder and president, Children's Defense Fund
REV. DR. MILTON B. EFTHIMIOU, ecumenical officer, Greek Orthodox Archdiocese of N. and S. America
TED ENGSTROM, president emeritus, World Vision See: World Vision
DR. JAMES FORBES, Riverside Church > See; Rockefeller
RICHARD FOSTER, president, Renovare >Renovare and the Christian Mystic
MILLARD FULLER, president, Habitat for Humanity
BISHOP THOMAS J. GUMBLETON, Catholic Archdiocese of Detroit
PETE HAMMOND, InterVarsity Christian Fellowship >See: Gary North; R. J. Rushdoony
REV. RAY HAMMOND, Ten-Point Coalition
STEVE HAYNER, InterVarsity Christian Fellowship
J. BRYAN HEHIR, Harvard Center for International Affairs
WILL L. HERZFELD, Evangelical Lutheran Church in America
LUTHER HOLLAND JR., Chicago Metropolitan Association, United Church of Christ
GRETCHEN HULL, Christians for Biblical Equality
LOIS McKINNEY, Trinity Evangelical Divinity School
KAREN MAINS and DAVID MAINS, Chapel of the Air Ministries
REV. MICHAEL A. MATA, Urban Leadership Institute, Claremont School of Theology
CALVIN MORRIS, vice-president, Interdenominational Theological Center
BISHOP P. FRANCIS MURPHY, Catholic Archdiocese of Baltimore
J.I. PACKER, theologian See; Evangelicals & Catholics Together
JOHN PERKINS, Christian Community Development Association
REV. GREGORY REISERT OFM Cap., executive director, Catholic Conference of Major Superiors of Men's Institutes
REV. EUGENE RIVERS, Azuza Christian Community
RICHARD ROHR, OFM, author
BRUCE RYSKAMP, Zondervan Publishing House
REV. DR. PAUL SHERRY, president, United Church of Christ
RON SIDER, president, Evangelicals for Social Action
TOM SINE, author and lecturer
SR. CARLOTTA ULLMER, Sisters of St. Francis of the Holy Cross
ELDIN VILLAFANE, professor, Gordon Conwell Theological Seminary
JIM WALLIS, Sojourners

__________
CHRISTIANS & JEWS URGE PRES. BUSH
TO BE MINDFUL OF ISRAEL'S
BIBLICAL ENTITLEMENT
Fri, 20 Dec 2002
AS THE "QUARTET" MEETS TODAY - FRIDAY, DEC. 20 - TO DETERMINE THE "ROAD MAP" TO ISRAEL'S FUTURE, CHRISTIANS AND JEWS CAME TOGETHER TO PLACE AN AD IN THE WASHINGTON TIMES, THURSDAY, DEC. 19, DEPLORING THE ARAB TAKE-OVER OF THE HOLY SITES, INCLUDING BETHLEHEM. PLEASE READ AND DISTRIBUTE.
President George W. Bush,
We turn to you at this holy season of the year and ask that you focus attention on the Holy Land of Israel where Christians and Jews are now living under daily threat from Arabs. Christmas in Bethlehem this year provides a sad reminder that the Palestine Authority is still in control of this holy city, and because of its ongoing oppression, the Christian community of Bethlehem has been reduced from a clear majority, to a minority of only 20%. The Times (London): "Life in [PA- ruled] Bethlehem has become insufferable for many members of the dwindling Christian minority. Increasing Muslim-Christian tensions have left some Christians reluctant to celebrate Christmas in the town at the heart of the story of Christ's birth." Fatah, Tanzim, PFLP and other terrorists walk freely about the streets while local Christians and pilgrims from overseas stay away from the city, fearing violence. What was once a joyous celebration of the birth of Jesus is now a shadow of its former glory.
The "Road Map" you propose would create two states west of the Jordan River. Under such an arrangement, the following are among the Holy places in the lands the Bible calls Judea and Samaria which would become like Bethlehem:
HEBRON: "Abraham buried Sarah his wife in the cave of the field of Machpelah facing Mamre, which is Hebron, in the land of Canaan." — Genesis 23:19
BEIT-EL: "And Jacob dreamt … And the Lord said, "The ground upon which you are lying, to you will I give it and to your descendants … And Jacob named that place Beit-El." - Genesis 28:12-14
SHILO: Israel's first capital, where the Ark of the Covenant stood for 369 years.
Mr. President, the undersigned were elated by your election because we believed that you would be a leader who would bring honor and pride to America. Our faith has been vindicated. We support your war against terror wholeheartedly, along with its components of strengthening our armed forces and eliminating or imposing controls on rogue governments.
We are very concerned, however, about the administration's decision to follow a "map" that would surely be harmful to Israel's well-being, a path that would deny the Jewish people its rightful claims, those derived explicitly from God's covenant with the Jews: "On that day the Lord made a covenant with Abram and said, "To your descendants I give this land…I will establish my covenant as an everlasting covenant between me and you and your descendants after you. The whole land of Canaan…" - Genesis 15:18, 17: 7-8
As a fellow Bible-believer, we are certain that you do not wish your administration to go down in history as one that allowed harm to come to Israel by ignoring scripture. We ask you to rethink a policy that has already brought anguish to the birthplace of Jesus, and would threaten the sanctity of so many other places where Jesus walked.
Americans For a Safe Israel
Herbert Zweibon, Chairman
American Values
Gary L. Bauer, President
Catholic League for Religious and Civil Rights
William Donohue, President
Christian Friends of Israel
Dr. James M. Hutchins, President
Christians United for Israel
Dr. David Allen Lewis, President
Faith Bible Chapel, Pentecostal Church
Rev. George Morrison, Senior Pastor
Friends of Israel
Dr. William E. Sutter, Executive Director
Dr. Elwood McQuaid, Editor-in-chief
Religious Round Table
E. E. "Ed" McAteer, President
Shalom International
Frank Eiklor, President
The Christians' Israel Public Action Campaign
Richard A. Hellman, Esq., President
The Christian Broadcasting Network, Inc
Michael D. Little, President
Dr. Pat Robertson, Chairman
For information, contact:
Americans For a Safe Israel 1-800-235-3658, afsi@rcn.com
The Jesus Landing Pad White House Checked With Rapture Christians Before Latest Israel Move
By Rick Perlstein
The Village Voice
5-19-4
It was an e-mail we weren't meant to see. Not for our eyes were the notes that showed White House staffers taking two-hour meetings with Christian fundamentalists, where they passed off bogus social science on gay marriage as if it were holy writ and issued fiery warnings that "the Presidents [sic] Administration and current Government is engaged in cultural, economical, and social struggle on every level" - this to a group whose representative in Israel believed herself to have been attacked by witchcraft unleashed by proximity to a volume of Harry Potter. Most of all, apparently, we're not supposed to know the National Security Council's top Middle East aide consults with apocalyptic Christians eager to ensure American policy on Israel conforms with their sectarian doomsday scenarios. But now we know.

"Everything that you're discussing is information you're not supposed to have," barked Pentecostal minister Robert G. Upton when asked about the off-the-record briefing his delegation received on March 25. Details of that meeting appear in a confidential memo signed by Upton and obtained by the Voice. The e-mailed meeting summary reveals NSC Near East and North African Affairs director Elliott Abrams sitting down with the Apostolic Congress and massaging their theological concerns. Claiming to be "the Christian Voice in the Nation's Capital," the members vociferously oppose the idea of a Palestinian state. They fear an Israeli withdrawal from Gaza might enable just that, and they object on the grounds that all of Old Testament Israel belongs to the Jews. Until Israel is intact and David's temple rebuilt, they believe, Christ won't come back to earth. Abrams attempted to assuage their concerns by stating that "the Gaza Strip had no significant Biblical influence such as Joseph's tomb or Rachel's tomb and therefore is a piece of land that can be sacrificed for the cause of peace."

Three weeks after the confab, President George W. Bush reversed long-standing U.S. policy, endorsing Israeli sovereignty over parts of the West Bank in exchange for Israel's disengagement from the Gaza Strip. In an interview with the Voice, Upton denied having written the document, though it was sent out from an e-mail account of one of his staffers and bears the organization's seal, which is nearly identical to the Great Seal of the United States. Its idiosyncratic grammar and punctuation tics also closely match those of texts on the Apostolic Congress's website, and Upton verified key details it recounted, including the number of participants in the meeting ("45 ministers including wives") and its conclusion "with a heart-moving send-off of the President in his Presidential helicopter." Upton refused to confirm further details.

Affiliated with the United Pentecostal Church, the Apostolic Congress is part of an important and disciplined political constituency courted by recent Republican administrations. As a subset of the broader Christian Zionist movement, it has a lengthy history of opposition to any proposal that will not result in what it calls a "one-state solution" in Israel.

The White House's association with the congress, which has just posted a new staffer in Israel who may be running afoul of Israel's strict anti-missionary laws, also raises diplomatic concerns. The staffer, Kim Hadassah Johnson, wrote in a report obtained by the Voice, "We are establishing the Meet the Need Fund in Israel - 'MNFI.' ... The fund will be an Interest Free Loan Fund that will enable us to loan funds to new believers (others upon application) who need assistance. They will have the opportunity to repay the loan (although it will not be mandatory)." When that language was read to Moshe Fox, minister for public and interreligious affairs at the Israeli Embassy in Washington, he responded, "It sounds against the law which prohibits any kind of money or material [inducement] to make people convert to another religion. That's what it sounds like." (Fox's judgment was e-mailed to Johnson, who did not return a request for comment.)

The Apostolic Congress dates its origins to 1981, when, according to its website, "Brother Stan Wachtstetter was able to open the door to Apostolic Christians into the White House." Apostolics, a sect of Pentecostals, claim legitimacy as the heirs of the original church because they, as the 12 apostles supposedly did, baptize converts in the name of Jesus, not in the name of the Father, Son, and Holy Spirit. Ronald Reagan bore theological affinities with such Christians because of his belief that the world would end in a fiery Armageddon. Reagan himself referenced this belief explicitly a half-dozen times during his presidency.

While the language of apocalyptic Christianity is absent from George W. Bush's speeches, he has proven eager to work with apocalyptics - a point of pride for Upton. "We're in constant contact with the White House," he boasts. "I'm briefed at least once a week via telephone briefings... I was there about two weeks ago ... At that time we met with the president."

Last spring, after President Bush announced his Road Map plan for peace in the Middle East, the Apostolic Congress co-sponsored an effort with the Jewish group Americans for a Safe Israel that placed billboards in 23 cities with a quotation from Genesis ("Unto thy offspring will I give this land") and the message, "Pray that President Bush Honors God's Covenant with Israel. Call the White House with this message." It then provided the White House phone number and the Apostolic Congress's Web address.

In the interview with the Voice, Pastor Upton claimed personal responsibility for directing 50,000 postcards to the White House opposing the Road Map, which aims to create a Palestinian state. "I'm in total disagreement with any form of Palestinian state," Upton said. "Within a two-week period, getting 50,000 postcards saying the exact same thing from places all over the country, that resonated with the White House. That really caused [President Bush] to backpedal on the Road Map."

When I sought to confirm Upton's account of the meeting with the White House, I was directed to National Security Council spokesman Frederick Jones, whose initial response upon being read a list of the names of White House staffers present was a curt, "You know half the people you just mentioned are Jewish?"

When asked for comment on top White House staffers meeting with representatives of an organization that may be breaking Israeli law, Jones responded, "Why would the White House comment on that?" When asked whose job it is in the administration to study the Bible to discern what parts of Israel were or weren't acceptable sacrifices for peace, Jones said that his previous statements had been off-the-record.

When Pastor Upton was asked to explain why the group's website describes the Apostolic Congress as "the Christian Voice in the nation's capital," instead of simply a Christian voice in the nation's capital, he responded, "There has been a real lack of leadership in having someone emerge as a Christian voice, someone who doesn't speak for the right, someone who doesn't speak for the left, but someone who speaks for the people, and someone who speaks from a theocratical perspective."
When his words were repeated back to him to make sure he had said a "theocratical" perspective, not a "theological" perspective, he said, "Exactly. Exactly. We want to know what God would have us say or what God would have us do in every issue."

The Middle East was not the only issue discussed at the March 25 meeting. James Wilkinson, deputy national security advisor for communications, spoke first and is characterized as stating that the 9-11 Commission "is portraying those who have given their all to protect this nation as 'weak on terrorism,' " that "99 percent of all the men and women protecting us in this fight against terrorism are career citizens," and offered the example of Frances Townsend, deputy national security adviser for combating terrorism, "who sacrificed Christmas to do a 'security video' conference."

Tim Goeglein, deputy director of public liaison and the White House's point man with evangelical Christians, moderated, and he also spoke on the issue of same-sex marriage. According to the memo, he asked the rhetorical questions: "What will happen to our country if that actually happens? What do those pushing such hope to gain?" His answer: "They want to change America." How so? He quoted the research of Hoover Institute senior fellow Stanley Kurtz, who holds that since gay marriage was legalized in Scandinavia, marriage itself has virtually ceased to exist. (In fact, since Sweden instituted a registered-partnership law for same-sex couples in the mid '90s, there has been no overall change in the marriage and divorce rates there.) It is Matt Schlapp, White House political director and Karl Rove's chief lieutenant, who was paraphrased as stating "that the Presidents Administration and current Government is engaged in cultural, economical, and social struggle on every level."

Also present at the meeting was Kristen Silverberg, deputy assistant to the president for domestic policy. (None of the participants responded to interview requests.)

The meeting was closed by Goeglein, who was asked, "What can we do to assist in this fight for these issues and our nations [sic] foundation and values?" and who reportedly responded, "Pray, pray, pray, pray."

The Apostolic Congress's representative in Israel, Kim Johnson, is ethnically Jewish, keeps kosher, and holds herself to the sumptuary standards of Orthodox Jewish women, so as to better blend in to her surroundings. In one letter home obtained by the Voice she notes that many of the Apostolic Christians she works with in Israel are Filipino women "married to Jewish men - who on occasion accompany their wives to meetings. We are planning to start a fellowship with this select group where we can meet for dinners and get to know one another. Please Pray for the timing and formation of such." Elsewhere she talks of a discussion with someone "on the pitfalls and aggravations of Christians who missionize Jews." She works often among the Jewish poor - the kind of people who might be interested in interest-free loans - and is thrilled to "meet the outcasts of this Land - how wonderful because they are in the in-casts for His Kingdom."

An ecstatic figure who from her own reports appears to operate at the edge of sanity ("Two of the three nights in my apartment I have been attacked by a hair raising spirit of fear," she writes, noting the sublet contained a Harry Potter book; "at this time I am associating it with witchcraft"), Johnson has also met with Knesset member Gila Gamliel. (Gamliel did not respond to interview requests.) She also boasted of an imminent meeting with a "Knesset leader."

"At this point and for all future mails it is important for me to note that this country has very stiff anti-missionary laws," she warns the followers back home. [D]iscretion is required in all mails. This is particularly important to understand when people write mails or ask about organization efforts regarding such." Her boss, Pastor Upton, displays a photograph on the Apostolic Congress website of a meeting between himself and Beny Elon, Prime Minister Sharon's tourism minister, famous in Israel for his advocacy of the expulsion of Palestinians from Israeli-controlled lands. His spokesman in the U.S., Ronn Torassian, affirmed that "Minister Elon knows Mr. Upton well," but when asked whether he is aware that Mr. Upton's staffer may be breaking Israel's anti-missionary laws, snapped: "It's not something he's interested in discussing with The Village Voice."

In addition to its work in Israel, the Apostolic Congress is part of the increasingly Christian public face of pro-Israel activities in the United States. Don Wagner, author of the book Anxious for Armageddon, has been studying Christian Zionism for 15 years, and believes that the current hard-line pro-Israel movement in the U.S. is "predominantly gentile." Often, devotees work in concert with Jewish groups like Americans for a Safe Israel, or AFSI, which set up a mostly Christian Committee for a One-State Solution as the sponsor of last year's billboard campaign. The committee's board included, in addition to Upton, such evangelical luminaries as Gary Bauer and E.E. "Ed" McAteer of the Religious Roundtable.

AFSI's executive director, Helen Freedman, confirms the increasingly Christian cast of her coalition. "We have many good Jews, of course," she says, "but they're in the minority." She adds, "The liberal Jew is unable to believe the Arab when he says his goal is to Islamize the West... But I believe it. And evangelical Christians believe it." Of Jews who might otherwise support her group's view of Jews' divine right to Israel, she laments, "They're embarrassed about quoting the Bible, about referring to the Covenant, about talking about the Promised Land."
Pastor Upton is not embarrassed, and Helen Freedman is proud of her association with him. She is wistful when asked if she, like Upton, has been able to finagle a meeting with the president. "Pastor Upton is the head of a whole Apostolic Congress," she laments. "It's a nationwide group of evangelicals." Upton has something Freedman covets: a voting bloc.

She laughs off concerns that, for Christian Zionists, actual Jews living in Israel serve as mere props for their end-time scenario: "We have a different conception of what [the end of the world] will be like ... Whoever is right will rejoice, and whoever was wrong will say, 'Whoops!' "

She's not worried, either, about evangelical anti-Semitism: "I don't think it exists," she says. She does say, however, that it would concern her if she learned the Apostolic Congress had a representative in Israel trying to win converts: "If we discovered that people were trying to convert Jews to Christianity, we would be very upset."

Kim Johnson doesn't call it converting Jews to Christianity. She calls it "Circumcision of the Heart" - a spiritual circumcision Jews must undergo because, she writes in paraphrase of Jeremiah, chapter 9, "God will destroy all the uncircumcised nations along with the House of Israel, because the House of Israel is uncircumcised in the heart ... [I]t is through the Gospel ... that men's hearts are circumcised."

Apostolics believe that only 144,000 Jews who have not, prior to the Second Coming of Christ, acknowledged Jesus as the Messiah will be saved in the end times. Though even for those who do not believe in this literal interpretation of the Bible - or for anyone who lives in Israel, or who cares about Israel, or whose security might be affected by a widespread conflagration in the Middle East, which is everyone - the scriptural prophecies of the Christian Zionists should be the least of their worries. Instead, we should be worried about self-fulfilling prophecies. "Biblically," stated one South Carolina minister in support of the anti-Road Map billboard campaign, "there's always going to be a war."

Don Wagner, an evangelical, worries that in the Republican Party, people who believe this "are dominating the discourse now, in an election year." He calls the attempt to yoke Scripture to current events "a modern heresy, with cultish proportions. "I mean, it's appalling," he rails on. "And it also shows how marginalized mainstream Christian thinking, and the majority of evangelical thought, have become." It demonstrates, he says, "the absolute convergence of the neoconservatives with the Christian Zionists and the pro-Israel lobby, driving U.S. Mideast policy." The problem is not that George W. Bush is discussing policy with people who press right-wing solutions to achieve peace in the Middle East, or with devout Christians. It is that he is discussing policy with Christians who might not care about peace at all - at least until the rapture.

The Jewish pro-Israel lobby, in the interests of peace for those living in the present, might want to consider a disengagement.

Copyright © 2004 Village Voice Media, Inc., 36 Cooper Square, New York, NY 10003 http://www.villagevoice.com/issues/0420/perlstein.php

Comment
Alton Raines
5-22-4

What is really sad about these evangelical yahoo's is that they are utterly blind to the meaning of the prophets they lay claim to! "The Promised Land" was nothing more than a living picture in history, drawn out by God through a people, to symbolize something greater and spiritual -- the Kingdom of God. Not a piece of physical property or real estate! This is even explained plainly in the New Testament, but goes utterly ignored by them.
"By faith Abraham, when he was called to go out into a place which he should after receive for an inheritance, obeyed; and he went out, not knowing whither he went.
9 By faith he sojourned in the land of promise, as in a strange country, dwelling in tabernacles with Isaac and Jacob, the heirs with him of the same promise:
10 For he looked for a city which hath foundations, whose builder and maker is God.
11 Through faith also Sara herself received strength to conceive seed, and was delivered of a child when she was past age, because she judged him faithful who had promised.
12 Therefore sprang there even of one, and him as good as dead, so many as the stars of the sky in multitude, and as the sand which is by the sea shore innumerable.
13 These all died in faith, not having received the promises, but having seen them afar off, and were persuaded of them, and embraced them, and confessed that they were strangers and pilgrims on the earth.
14 For they that say such things declare plainly that they seek a country.
15 And truly, if they had been mindful of that country from whence they came out, they might have had opportunity to have returned.
16 But now they desire a better country, that is, an heavenly: wherefore God is not ashamed to be called their God: for he hath prepared for them a city." (Hebrews 11:8-16)
They have missed the boat completely on the meaning of the New Jerusalem and God's Israel. And I have no doubts its deliberate and for the same, sick, pocket-lining, power-now, ego-based sinful reasons the Pharisees did it. I have no doubts these very men would be the first to convince the world that the coming Christ was the enemy. We are told in the Revelation and the Gospels that Christ's second coming will be preceded by a sign in the heavens; Jesus appears to suggest in Matthew 24 that this sign will be his literal coming, from heaven, upon the clouds of the sky -- but before that, heralded by a great sign in the heavens. Could this be his very approach to the planet itself? Then we are told in the Revelation that 'the Beast' will gather all the armies of the world to one place, to do battle and make war with "the Lamb" (the coming Christ). That place he gathers them is called Armageddon, and it is a specific, geographical location north of Jerusalem in Israel, in the land of Edom and Moab. I can just see these weasels telling their millions of Christian followers that the spectacle in the heavens is an alien invasion of Satanic entities. It wouldn't surprise me a bit if someone like Bush has been convinced he is some pivotal character in the last days scenario.
You Cant' Lie To God
Yet Most American Christians And Jews Lie About Iraq, Islam, And Themselves
By John Kaminski
skylax@comcast.net
5-30-4

The Tibetan Book of the Dead (Evans-Wentz version) is one of my favorite books. It describes how after death our souls pass through a place called the bardo, and after reviewing every event that has happened in our lives through conversations and confrontations with apparitions called the Peaceful and Wrathful Deities, we either evolve into pure light or choose the time and place of our next reappearance on this physical plane.
I am not a believer in reincarnation. So it took me awhile to realize that this ancient ritual prescription is more about life than it is about death. We carry the memories of every bad thing we've ever done in this life with us, and when we die, these thoughtless transgressions are going to come back to bother us. Which makes it a lot better to confront those episodes long before we breathe our last. You know, beat the rush! Make those last moments more comfortable, because when you think about it, we really live our lives in order to have our deaths be the best, most enlightening experience of our lives. I mean, nobody has an utterly clean slate after very many years of life, but having confronted one's own faults prior to the moment of big sleep will at least make that last closing of the eyes a lot more peaceful.

It was in this vein I was chatting with a friend the other day about the sundry forms of religion in the world, many of which seem hateful skeletons of what a fully functional, compassionate and healthful human being should be. Of course it was the vengeful, superficial brand of religion espoused by the current U.S. president that set our tongues to wagging. George W. Bush is fond of saying how he talks to God every day, and God tells him which country to invade, which innocent people to slaughter from the air with his high-tech weaponry, and presumably, which multinational corporations upon whom to bestow his ill-gotten gains. Bush's brand of religion is endorsed by a larger audience of American evangelical Bible-thumpers, many of whom advocate the death penalty for such human subgroups as homosexuals, peaceniks and all those who don't accept the fire-and-brimstone version of their Christian holy book.

In our conversation, my friend, shaking her head at all these punitive pronouncements so popular among those who seek to get everyone else to believe the way they do, brought up Catholic confession, and noted that at least Catholics are made to verbally confess their sins on a regular basis to help keep them living honest lives. But as far as the bizarre belief that some people, including Catholics and George W. Bush (among millions of others), have special insight as to what "God" really said, nothing these days tops for sheer sickness the relationship between the Jews of Israel and the evangelical Christians of the United States, all of whom are collectively known as Zionists. This special relationship, which is behind what is perhaps the most heartless and destructive political philosophy of all time (the policy of pre-emptive war), links Jews and Christians in a downright pathological bond in which the two pretend to be philosophical allies while underneath the surface each is working and praying for the utter destruction of the other group.

The Christian evangelicals support Israel because it fits their fixated belief that their messiah will only return if Israel is controlled by the Jews. However, when their messiah returns, they believe he will destroy the entire Jewish population, or at least those who don't instantly accept Christ as their savior. The cynical Jews, on the other hand, don't really care what the Zionist Christians think, because they don't believe in Christ at all and are merely contented by the political and financial support brought to them by a group they consider subhuman, but politically important. This is truly a match made in hell, the forging of a powerful coalition of lunatics who together aim to turn the world into a smoldering cinder merely to fulfill their own mutually exclusive and insane desires.

So, getting back to the conversation with my friend, she insisted that some people, when push comes to shove, actually try to lie to God, because their egos are so big, and their religion is merely something they use a badge of social status and acceptance. These people, she insisted, merely use the concept of God for their own psychological aggrandizement, and because they are willing to lie to God, they certainly are willing to lie to their families, friends and everybody to achieve their own selfish objectives.
I let this percolate around in my mind for awhile, and then vehemently (or as strenuously as you can be when you love someone and disagree with them) objected to her characterization that people, in their last moments of life, would actually try to lie to God.
Maybe it's because I've led a somewhat sheltered life. For instance, I've never, like so many Iraqi and Palestinian families, had a loved one shot to death by a soulless enemy right in front my eyes. Or like a Hutu or a Tutsi, I've never seen one of my children hacked to death by someone who can't explain why he's doing what he's doing. Or, like an Afghani or a Serb, I've never seen one of my children born with grotesque external tumors on his face because someone had bombed my neighborhood with poisonous radioactive ammunition. I've led a sheltered, coddled, relatively affluent American life, for which I constantly give thanks to God and many others for my good luck.

But the idea that, at the final moment of death, someone would actually lie to God as they enter the infinite realm of dark shadows is just beyond my comprehension. How could anyone, faced with the freighted moment of their final departure from this life, tell a lie to an all-encompassing being who knows the truth about everything? What kind of delusional indoctrination could make somebody attempt something so ludicrously impossible? Then I began to re-examine all these hateful things that so-called religious people are constantly saying. I have long held the belief that the people you can trust least are religious people, because they use their divine excuses to refute reason in any and all situations. The current U.S. demolition of Iraq provides a clear example. We are going to bomb these innocent people into submission so they can have freedom. What is wrong with this picture?

It is high time for people of good conscience to ignore the dictates of their so-called spiritual leaders and abandon their churches, if they continue to preach divine retribution for what is clearly a case of robbery and mass murder cloaked in noble rhetoric.
And it is time for all Americans to turn on their murderous government and support freedom for the Iraqi people against the shocking sexual perversions of the U.S. government. That's right - only perverts and moral criminals support what the U.S. is doing in Iraq.

What is right is right, and the U.S. attack on Iraq is clearly wrong - immoral, inhumane, ignorant and against every single word a truly just God would ever utter through those who pretend to be his bewitched human interpreters. The same goes for Christian and Jewish pronouncements against Islam. Muhammad wrote that worshippers of other religions should be protected against discrimination, and their shrines protected. That makes Islam morally superior to both Christianity and Judaism, whose commonly held holy books (i.e, the Old Testament) endlessly preach destruction, murder, and robbery against all those who won't accept their evil version of ancient events.

To all Christians, I say: how can you accept as your messiah a cynical, figmented construct not verifiable in history who was invented by a Jewish rabbi who changed his name from Saul to Paul? And to all Jews I say: your God is Moloch, who values money and power over compassion and respect. Anyone who thinks their subgroup is supernaturally superior to all others is bound to be destroyed by the resentful retribution of the masses. It's only a matter of time. In this respect, both Christians and Jews worship an evil God. All of you will suffer eternal torment when you die for failure to use both your brain and your heart to a minimal extent. If you believe God put us here, it had to be for us to use our brains and our hearts to protect and nurture this wonderful garden he gave us to thrive in.

Getting back to the subject of lying to God, I switch now to another Book of the Dead, the Egyptian one, the actual title of which is "The Book of Going Forth by Day," for a much more intelligent and functional description of what happens to you when you die, and how you should really live your life (if you need to be religious at all, and sooner or later, most of us do)...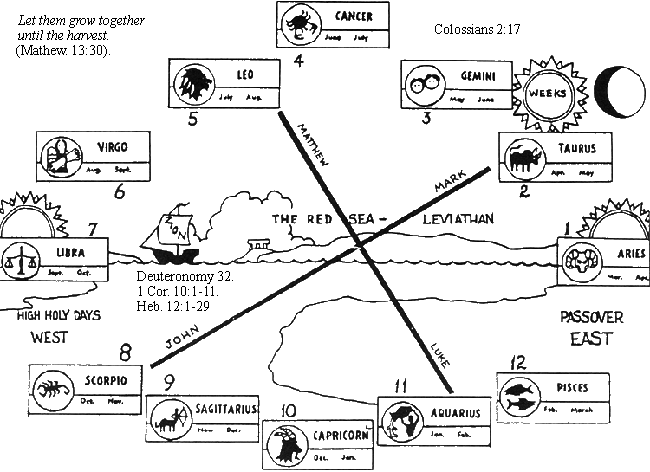 When you die, you go before the Goddess Ma'at and your soul is put on a scale and weighed against the Feather of Truth. If your unforgiven sins reveal that your soul is no heavier that that single feather, then your soul is allowed to travel blissfully through the Field of Reeds and across the River of Truth to the Island of the Just, where it will repose in peace forever. But if it is found to be heavier than the Feather of Truth, your soul is fed to Thoth's dog! (Think very big teeth.) I'm sure you will agree with me that in this sad day and age of war and lies that the gurgling hordes of human souls on this planet - those who believe you can lie to God by using the hateful phrases of warped preachers who are far more interested in property than propriety - are just so much dogfood.
John Kaminski is the author of "America's Autopsy Report," a collection of his Internet essays published on hundreds of websites around the world. In addition, he has more recently written "The Day America Died: Why You Shouldn't Believe the Official Story of What Happened on September 11, 2001," a 48-booklet written for those who still believe the government's version of that say day. A second collection of his essays, titled "The Perfect Enemy," will be published later this summer. For more information, or to make a contribution to his work, go to http://www.johnkaminski.com/

Please see:
The Number Six Hundred, Sixty and Six